DeWalt DWS779 XPS Work Light with Battery Holder Modification
The XPS Work Light can be added to the DeWalt DWS779 Miter Saw to add functionality normally found on the DWS780. Various tutorials are on the internet show how to do the upgrade for around $70 by installing the light, a power supply, and replacing part of the handle. This post reviews how to do the same modification for around $30 using the XPS Work Light and a battery pack.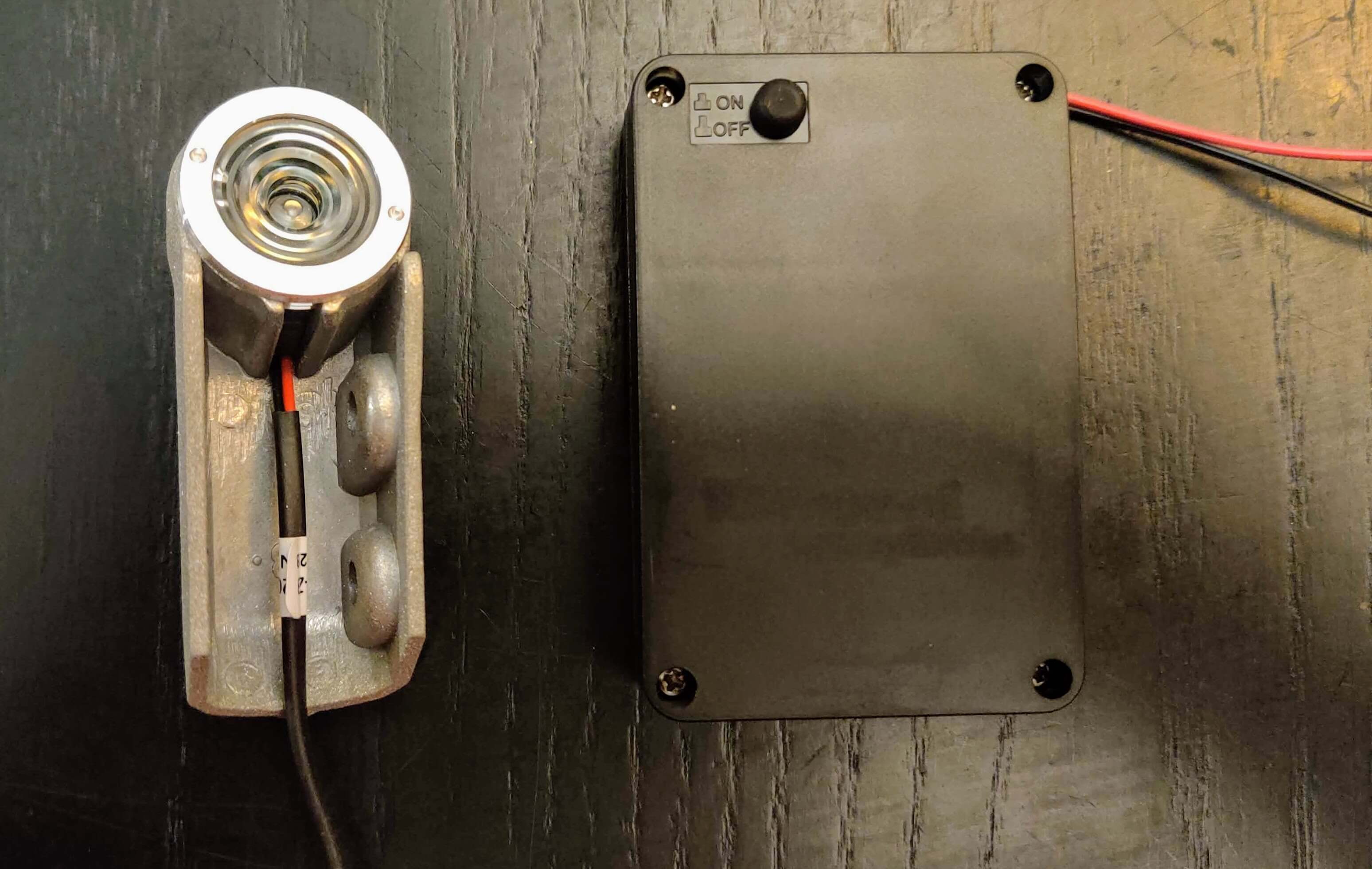 Will Batteries Work?
The XPS Work Light is an LED light, and the forward voltage drop of most LEDs is in the 1.8V - 3.3V range. DeWalt typically runs the light using the N078832 Power Supply, which supplies 5V. 3x AA Batteries will give us 4.5V, which is more than most LEDs need and slightly less than the power supply that is typically used. So yes, it will work!
Parts
Here are the parts that I used:
N030317 Work Light

Search for it on eBay or Amazon
May show up as a Black & Decker part

IP65 3x AA Cell Battery Holder with On / Off Switch

eBay also has plenty of these
The XPS light has a Molex 43025 Receptacle Micro-Fit 3.0 connector with Female Terminals. For a nicer connection between the XPS Light and battery holder, these Molex parts should work, although I did not order and test them:
Male Molex 43020 Plug
2x Molex 43031 Male Terminals
Assembly
Safety first - unplug your Miter Saw while working on it!
Step 1. Connect and Test
Connect the Battery Holder's Red Positive wire to the XPS Work Light terminal closest to the latch.
Connect the Battery Holder's Black Negative wire to the XPS Work Light terminal furthest from the latch.
Install 3x AA batteries into the battery holder and test the light.
Use Electrical Tape or Heat Shrink Tubing to secure the battery holder wires.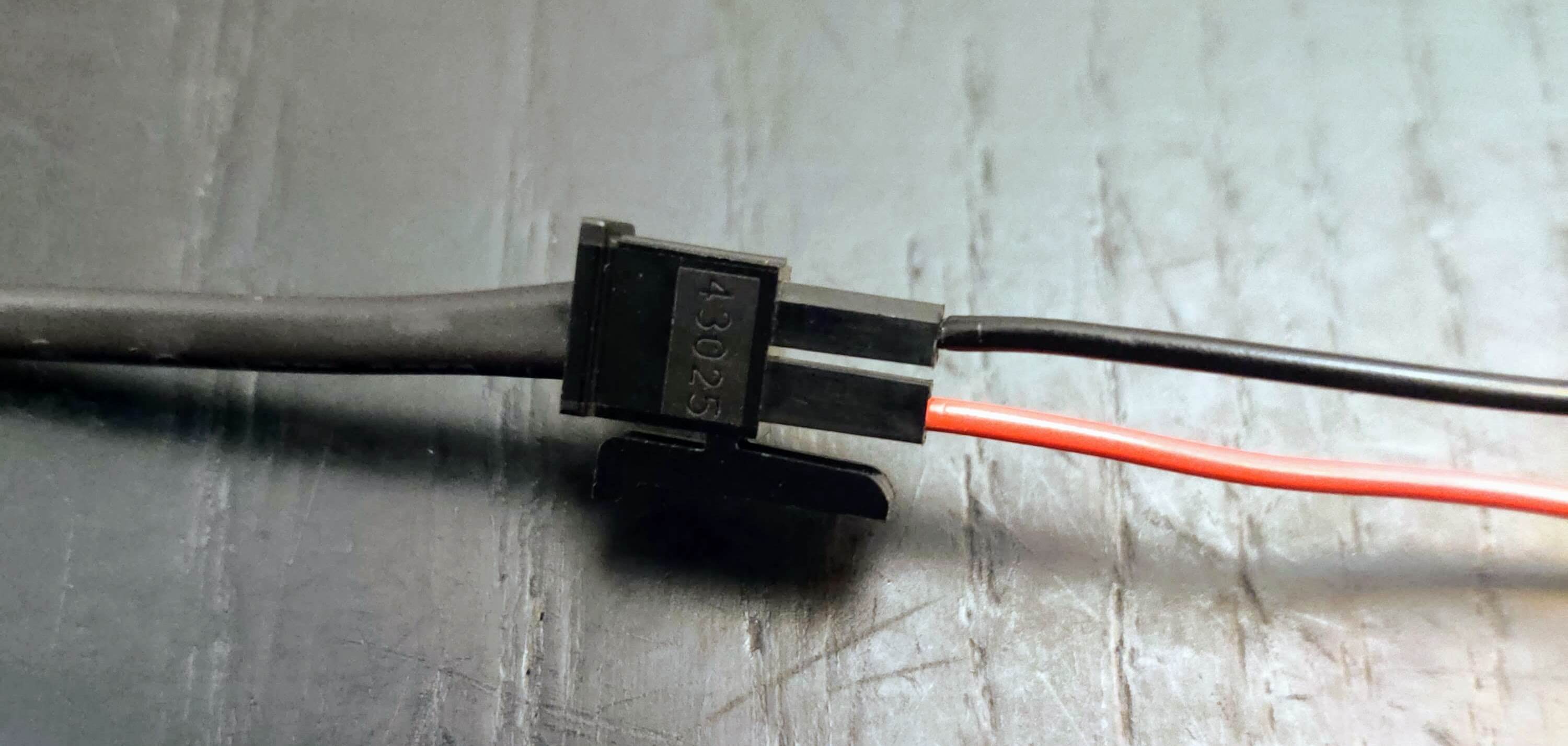 Step 2. Install
Use a Torx T20 screwdriver to remove the light terminal cover and wiring cover on top of the blade cover.
Screw in the XPS Work Light, route the wire, and replace the wiring cover.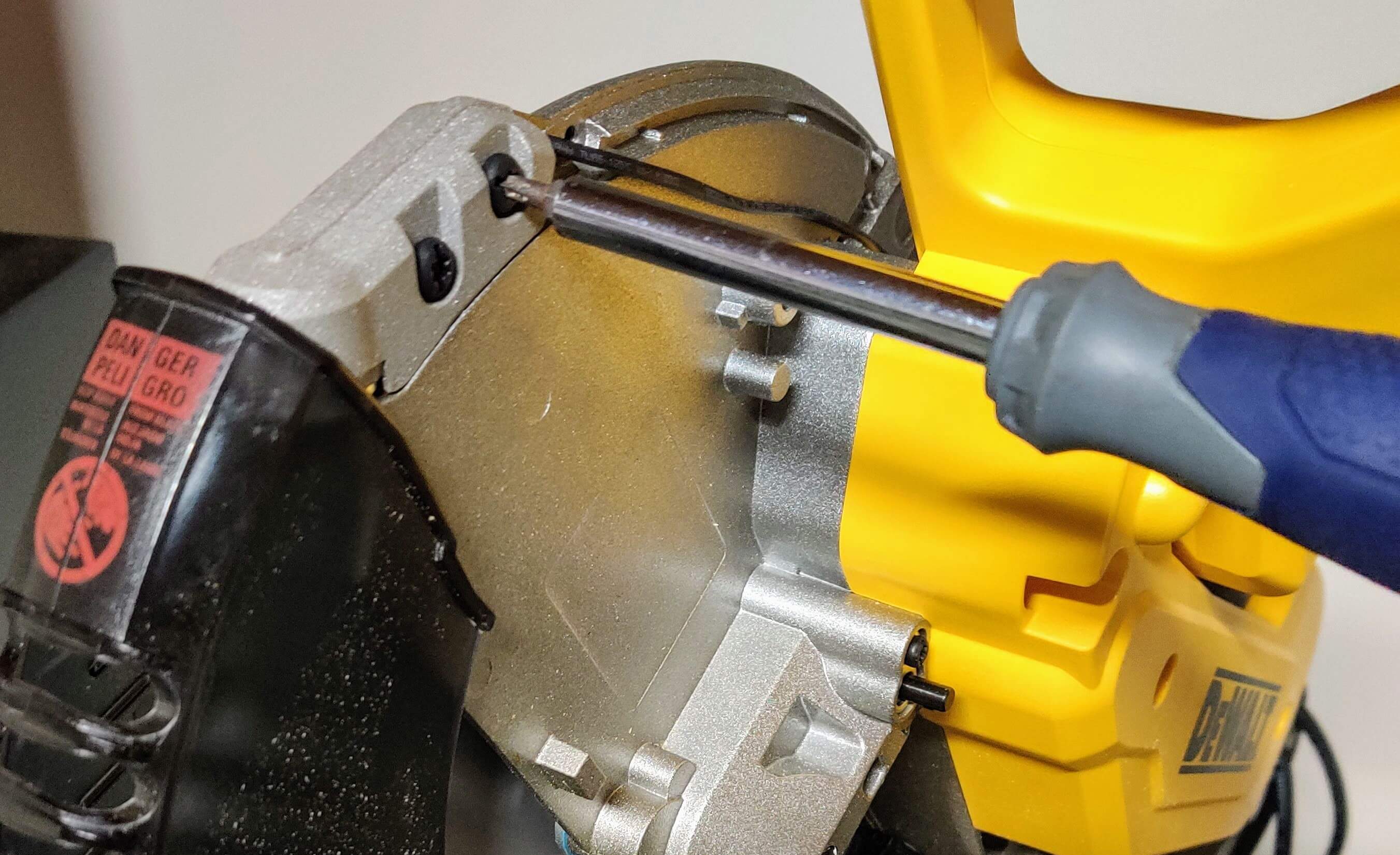 Step 3. Mount
Find a suitable location on the handle to mount the battery holder using the tape of your choosing - Electrical or Duct Tape should work fine.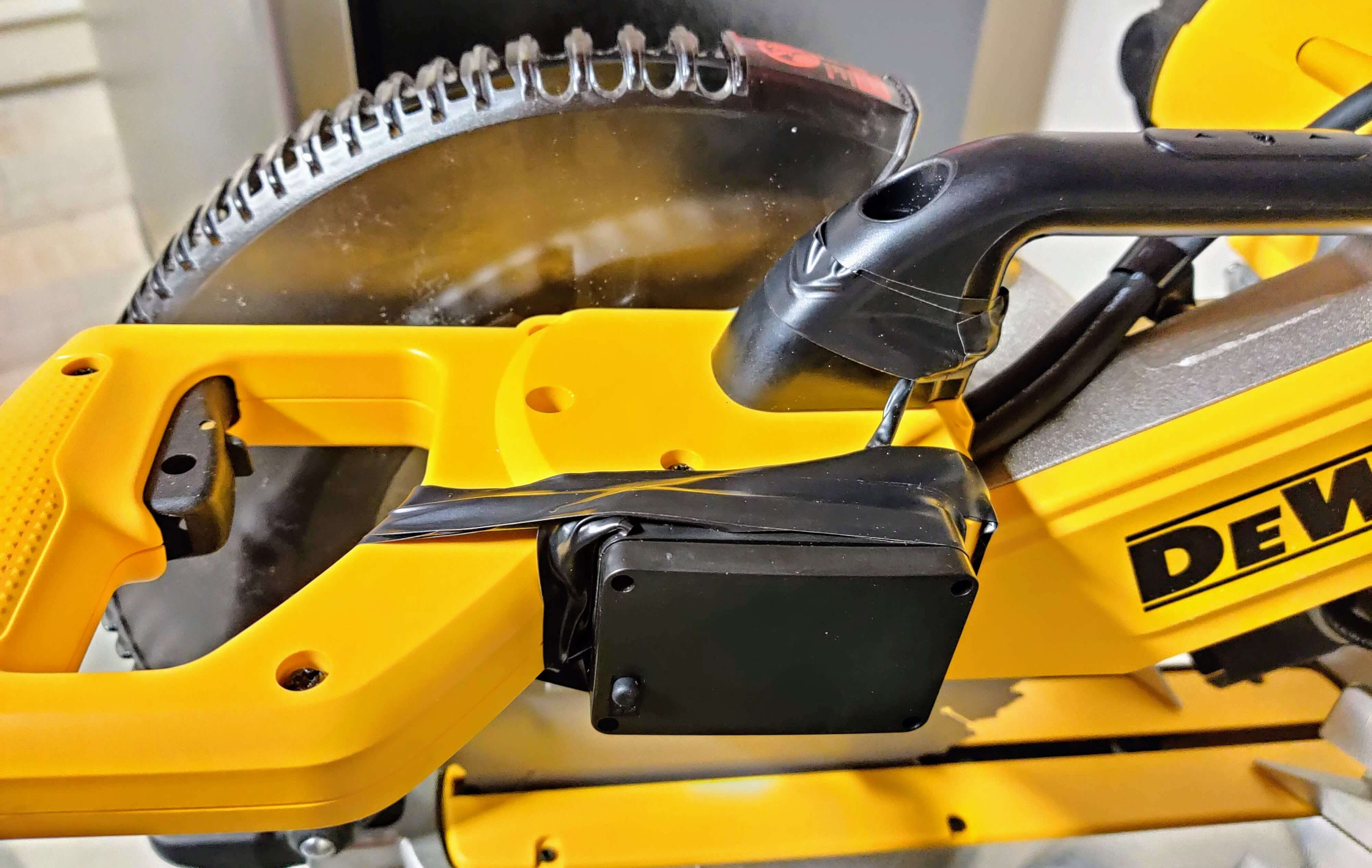 Step 4. Use
Enjoy precise cuts on your DWS779 with your XPS Light modification!